Reflux test kits
Discover certainty with Peptest – the pioneering non-invasive reflux
test. No more guessing, no unnecessary treatments. See the evidence of reflux with salivary pepsin test before you treat.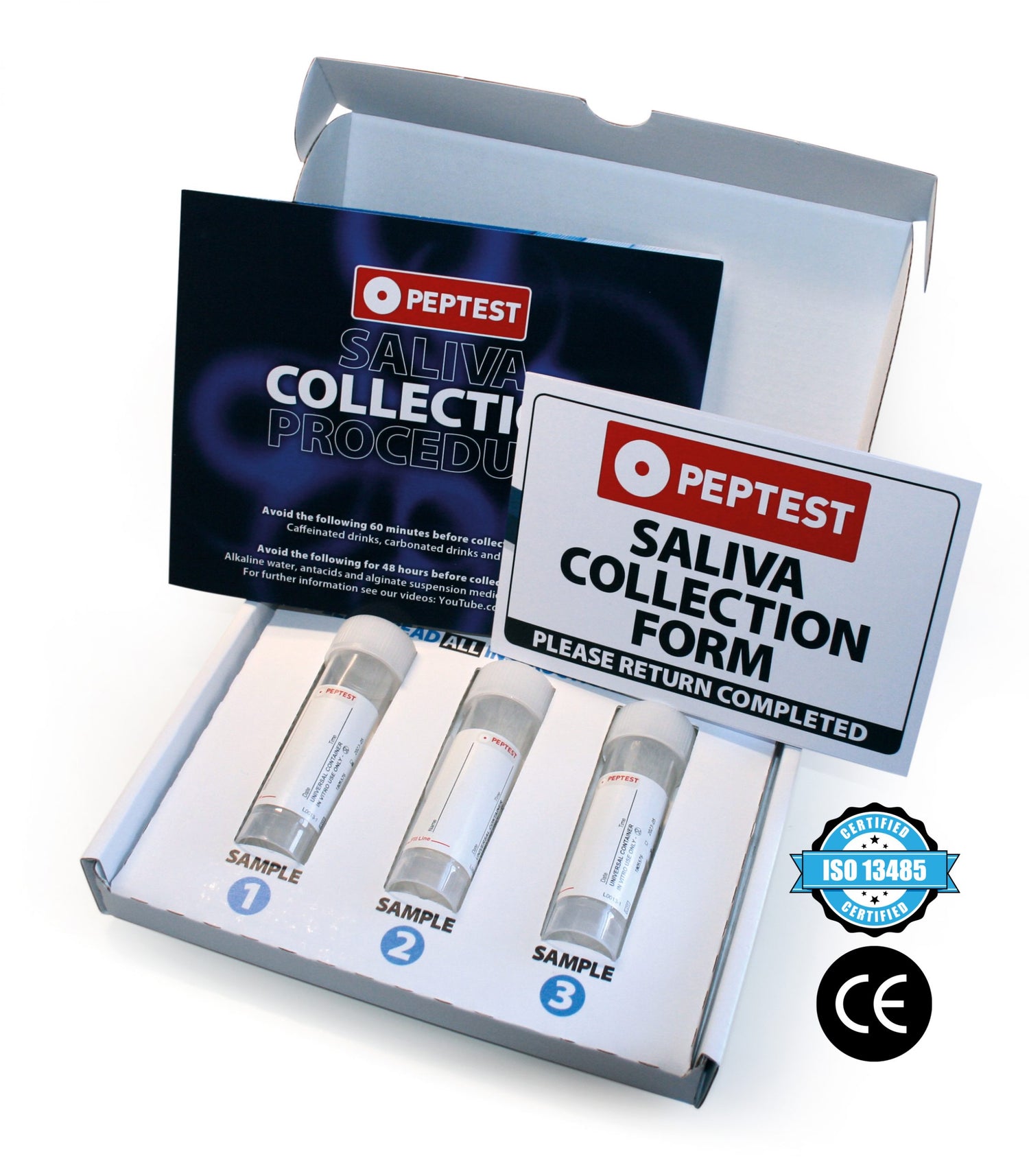 Your Peptest Reflux test kit will include the following:
SALIVA COLLECTION TUBES
Depending on your kit, you will receive two or three collection tubes to collect saliva samples.
We recommend storing them in the fridge. The tubes contain citric acid, which acts as a preservative, so you can send samples back to our laboratory for analysis.
INSTRUCTION BOOKLET
Please always read the Saliva Collection Procedure in your instruction booklet, including how to collect a sample and how to return the samples to the lab for reflux testing.
SALIVA COLLECTION FORM BOOKLET
This booklet explains when to produce your samples, as this can be dependent on your specific symptoms. It is important that you fill out sections 2 and 3 of this form in full.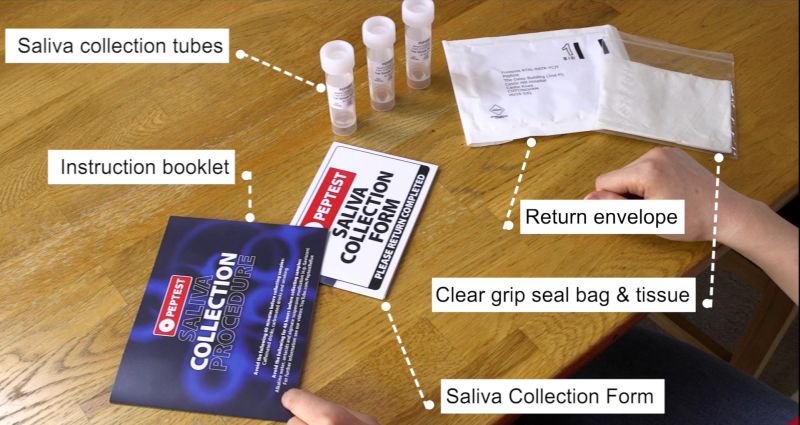 CLEAR GRIP SEAL BAG AND TISSUE
Once you have completed the process, all tubes containing your saliva samples and tissue need to be placed in the clear grip seal bag.
RETURN ENVELOPE
Use this pre-addressed envelope to return your completed forms and the kit containing your saliva sample tubes.
Watch how to use Peptest Reflux Kit at home